Quality and expertise in construction material testing
Lab and Field is the new name for Lab SA. Through our continued growth and evolution in South Australia and beyond, we provide our customers with a complete solution for all of their lab and field requirements including geotechnical, concrete and cores, quarried materials, proppants, research and development and drilling.

We are an independent NATA accredited material testing facility providing aggregate, concrete and geotechnical testing services to the civil, construction and resources sectors.

We provide Level 1 Site Supervision on projects and have recently expanded our services to include drilling for soil sampling and logging, percolation tests, environmental soil sampling and ground water wells.
With 18 years' experience, we provide exceptional customer service and have a proven track record of delivering high quality services. Our approach is to work closely clients and contracting teams to actively facilitate the efficient and successful completion of projects.
Fully NATA accredited
Duis autem vel eum iriure dolor in hendrerit in vulputate velit esse molestie consequat, vel illum dolore eu feugiat nulla facilisis at vero eros et accumsan et iusto odio por cum soluta nobis eleifend option congue nihil imperdiet doming id quod mazim placerat facer possim assum.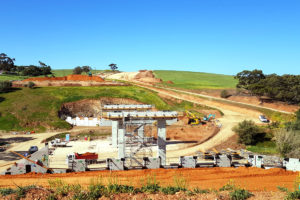 The $59.97 million, Gawler East Link Road provides local traffic with direct access to Main North Road from Carlton Rd without travelling through the Gawler Town Centre.
Read more
Lab+Field
30 Hudson Road
Mawson Lakes
SA 5095
T: 08 8258 5594
F: 08 8258 9919
E: contact@labandfield.com.au